Featured in the News: 2018 Auditions - January 15th
Request a full size poster for your school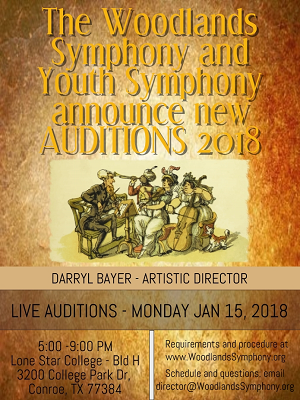 Community players, college and high school students:
- The Woodlands Symphony Orchestra and The Woodlands Area Youth Symphony are hosting an "bonus" live audition for Season IV CREATE.
There are TWO ORCHESTRAS
for which to audition. To join The Woodlands Symphony follow the use AUDITION tab for requirements, dates and information. To become a member of The Woodlands Area Youth Symphony, click the WAYS tab to see if you are eligible and reserve your LIVE audition. Students with extraordinary skills may audition for both groups!
The Woodlands Symphony is dedicated to honoring musicians in the area that are professional musicians, educators and members of the community with a passion for creative classical music. The Woodlands Area Youth Symphony gives young musicians the opportunity to rehearse and perform concerts at Lone Star College AND sit "side-by-side" with members of The Woodlands Symphony. The upcoming GUITAR HEROES concert will bring together both groups for Beethoven 3 (Eroica) Vivaldi Guitar Concerto, John Williams Summon the Heroes and music by Carlos Santana.
WSO Sponsors & In-Kind Contributors
Open the Door to Season Four! The Woodlands Symphony 2017 Campaign.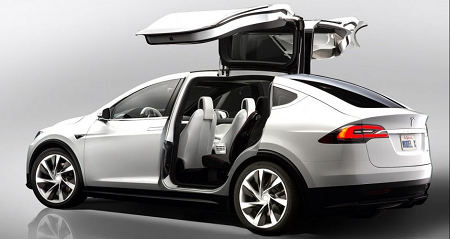 Two more FREE Concerts before the end of the year. Not a penny of revenue from ticket sales. A Shakespeare and Symphony event on September 25th and The Messiah on December 5th. Our gifts to the community. Many would like to attend these events but cannot pay the price of a ticket. The Woodlands Symphony and some very close friends have "stepped up" to offer FIVE concerts at no charge in the last THREE years. Help the WSO raise $40,000 to close out the CANTUS FIRMUS Season and start off the year of CREATE with your donations, underwriting and sponsorships.
Our goal is to present four concerts total in our fourth year we are calling CREATE. Did you know that last year's production of Shakespeare's Midsummer's Night Dream with the WSO playing Mendelssohn's Incidental Music is now a tradition every September called "Shakespeare In The Park"? Did you witness The Messiah last December? Where you there when the Woodlands Symphony birthed WAYS - The Woodlands Area Youth Symphony? Did you know that members of the Woodlands Symphony donated their time to The American Red Cross for the InterAmerican Conference held at The Woodlands Country Club?
You can trust the WSO that your donation dollars will help make our community and perhaps the world a better place to live. Make your tax deductible contribution now and march with us into the next season!
Donate online: Click on the "Gift Giving" tab
By mail: PO Box 8004, The Woodlands TX 77387
Phone in 24/7 to (832) 257-3048
The Woodlands Symphony Orchestra is a 501(c)3 non-profit organization. Your donation is 100% tax deductible as allowed by law.