Handel's The Messiah!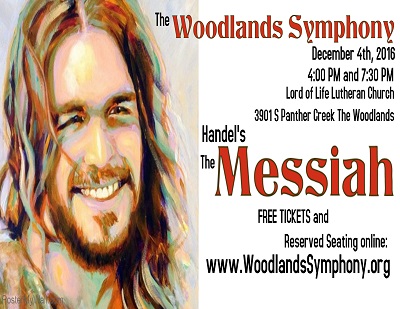 George Frederick Handel's The Messiah
- The Woodlands Symphony and Chorus perform two FREE concerts as their Christmas Present to the community. In this unique version, and true to the Baroque style intended, The WSO and Choir select samples from all three sections of the most loved oratorio ever including the Hallelujah Chorus.
TWO SEATINGS
4:00PM and 7:30 PM at Lord of Life Lutheran Church, 2901 Panther Creek Dr. The Woodlands on Sunday, December 4th. Tickets are FREE but you can request yours this year at Lord of Life Church during office hours or our EventBrite ticket outlet. (Click any of the TICKETS link about in the scrolling marquee.) It's the best way to make sure you get a seat for the show, however there is yet another way and you are guaranteed the "best seat in the house"
Make a $100 donation either on the WSO donate page or EventBrite and your chair will be held in the reserved sections. Donate $150 and get two seats held for you and a friend. Hurry as the reserved seats are limited and the FREE tickets are on first come basis.
WSO Corporate Sponsors (coming soon)!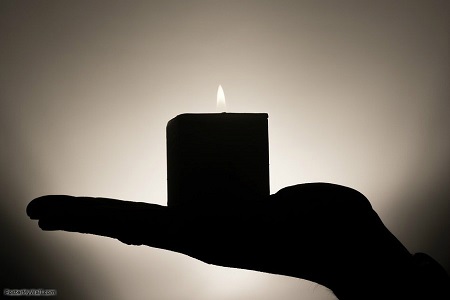 Sustain! The Woodlands Symphony 2016 Campaign. Keep the orchestra alive! Help the WSO raise $50,000 to finish the Resurrection Season and into 2017. Our goal is to present four concerts in our third year we are calling: CANTUS FIRMUS (Latin: "fixed song") Want to see Shakespeare's Midsummer's Night Dream with the WSO playing Mendelssohn's Incidental Music? Another command performance of The Messiah? Broadway Review with Class Act Productions and another side-by-side concert with WAYS? Make your tax deductible contribution now!
Donate online: Click on the "Gift Giving" tab
By mail: PO Box 8004, The Woodlands TX 77387
Phone in 24/7 to (832) 257-3048
The Woodlands Symphony Orchestra is a 501(c)3 non-profit organization. Your donation is 100% tax deductible as allowed by law.