OPEN AUDITIONS FOR THE WOODLANDS SYMPHONY AND WOODLANDS AREA YOUTH SYMPHONY 2020-2021
You're invited to join the team.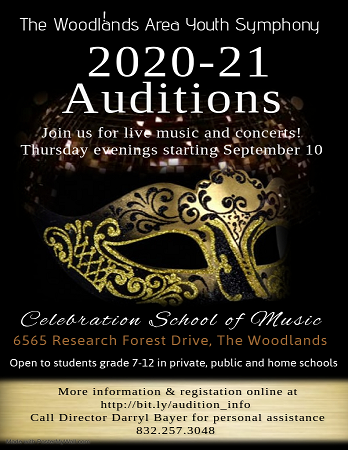 The Woodlands Symphony Orchestra and The Woodlands Area Youth Symphony are now accepting applications and auditions for Season VII – Symphonic Metamorphosis. Plans are to expand positions for both community members and music students offering multiple performance and educational opportunities. Auditions will be submitted by recording this year but no worries, we will have a LIVE season.

For adults and young musicians interested in joining the WSO or WAYS, applicants will prepare contrasting solos and demonstrate knowledge of scales appropriate for the level of orchestral proficiency. The process begins by clicking the WAYS tab for students or the AUDITIONS tab for adults to complete and submit the qualifying forms. The HANDBOOK outlines additional music requirements along with a brief overview of the standards and expectations for young musicians. Adult membership is to always maintain the highest standards of musicianship at all times.

The WSO has completed six successful seasons as a regional orchestra with the very best musicians from The Woodlands and the adjacent cites of Conroe, Spring, Oak Ridge, Montgomery, Magnolia and Tomball. Under the Artistic Direction of Darryl Bayer, the WSO and WAYS have performed in a variety of venues with a wide range of music from symphonic to rock, movie and video game scores plus our Collaborative Arts Series with theatrical productions, artists and choirs.

WAYS, the WSO's youth orchestra is partnered with Celebration Music School performing at Celebration Church and in the community. WAYS students will rehearse in a large facility each Thursday evening with plenty of space for social distancing. The music literature is challenging requiring students to rise up each season with a side-by-side concert alongside the members of the Woodlands Symphony.

The Woodlands Symphony and Woodlands Area Youth Symphony are both full orchestras with with the common goal to create a culture of multi-generational love for the classical arts. The Woodlands Symphony is dedicated to honoring musicians in the area that are professionals, educators and members of the community with a passion for classical music. The Woodlands Area Youth Symphony was created to give young musicians an environment to participate in a high level full orchestra on a consistent basis.

Darryl Bayer, Artistic Director, will personally respond to you when you fill out the request to audition forms and assist with any further questions regarding participation in the WSO/W.A.Y.S auditions and the 2020-2021 seasons.


WSO Sponsors & In-Kind Contributors
Help us reinvent the orchestra in Season VII - Symphonic Metamorphosis! The Woodlands Symphony 2020-21 Campaign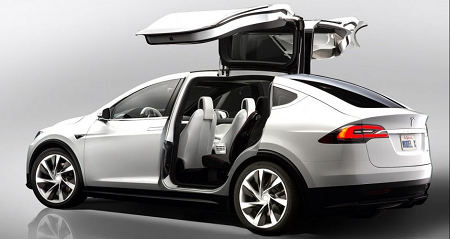 Help the WSO raise $40,000 to "reinvent the orchestra" in Season Seven and start off the year with your donations, underwriting and sponsorships.
Our goal is to present four concerts total in our seventh year we are calling SYMPHONIC METAMORPHOSIS as we have fulfilled six years and march into the next brave new future. Did you know the WSO has a training team of young musicians called The Woodlands Area Youth Symphony? Your donations last season helped the WSO give away 1000 FREE tickets to THE BIG CHRISTMAS CONCERT. From that came national news and a feature story on ABC Channel 13 Houston News. Members of the Woodlands Symphony donate their time for projects such as performing at Texas Children's Hospital The Woodlands, master classes for area students and for The American Red Cross InterAmerican Conference held at The Woodlands Country Club.
You can trust the WSO that your donation dollars will help make our community and perhaps the world a better place to live. Make your tax deductible contribution now and we will bring the music to LIFE this season!
Donate online: Click on the "Gift Giving" tab
By mail: PO Box 8004, The Woodlands TX 77387
Phone in 24/7 to (832) 257-3048
The Woodlands Symphony Orchestra is a 501(c)3 non-profit organization. Your donation is 100% tax deductible as allowed by law.
"Choose to Win" Texas All State Strategies
Request a full size poster for your school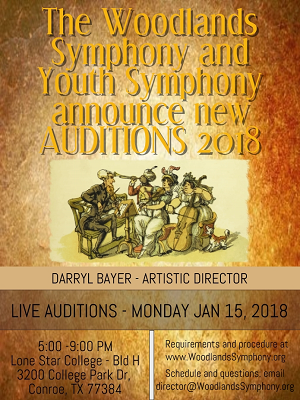 High School Orchestra and Band Students:
- The Woodlands Symphony Orchestra and Glade Arts Foundation are hosting the first ever "Choose to Win" Master Classes for area high school students.
Learn how to practice, prepare and WIN competitions, auditions, even your music tests!
Master Classes will be held in the beautiful gallery of Glade Arts Foundation, 2000 Woodlands Parkway. On Saturday, September 8th strings and woodwinds will be taught by Woodlands Symphony principals and guest clinicians. We invite brass players and all saxophones to join us on Saturday, September 15th again with our principal players and clinicians as the master teachers.
The tuition for your 3.5 hour course including a judged mock audition is only $55. (That's less than the price of a one hour private lesson) and if you sign up by September 1, there is a 10% discount. Visit and LIKE our Facebook for free practice tips, updates and meet the teachers. (...insert link here...) or navigate directly to the sign up page on The Glade Arts Foundation website. While you are there, grab a seat for the Woodlands Symphony first year of monthly Chamber Concerts by the WSO. (...insert link here...)
The Woodlands Symphony is dedicated to honoring musicians in the area that are professional musicians, educators and members of the community with a passion for creative classical music. The Woodlands Area Youth Symphony gives young musicians the opportunity to rehearse and perform concerts at Lone Star College AND sit "side-by-side" with members of The Woodlands Symphony. Look for not only for our chamber concerts, but our full symphony concerts including THE SUPER SIZED CHRISTMAS CONCERT and OPERA HEROES CONCERT celebrating area singers and some of the most dramatic orchestra overtures every composed.