On Sunday, May 2, witness The Woodlands Symphony Orchestra in a new venue with a new conductor, a new layout and an all new program honoring our music educators.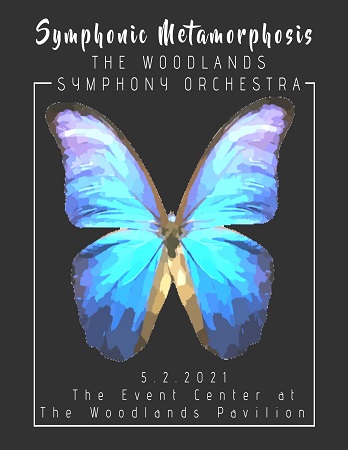 The Event Center at The Cynthia Woods Mitchell Pavilion hosts this year's Woodlands Symphony spring celebration, A Symphonic Metamorphosis. Doors open at 5:00 PM with seating for General Admission $35, Student Discount $15, and Orchestra Section VIP area $55. The Event Center will be at half capacity for this concert limiting sales to the first 500. Tickets for this concert are sold exclusively at TicketMaster outlets and online. GO TO THE CYNTHIA WOODS MITCHELL PAVILION WEBSITE TO GET YOUR TICKETS HERE!

The WSO welcomes to the podium guest conductor Clarence Frank. Maestro Frank has recently been honored with a master's degree in Conducting from Sam Houston State University and is the Music Director for Baytown Symphony. He is an accomplished cellist and choir director with years of professional experience as an educator, performer and conductor. He has a commanding style of leadership with a heart filled with passion for music.

During the Covid crisis of the past year, Artistic Director Darryl Bayer felt a strong urge to redefine the setup of the "traditional" orchestra. Since the 1920's when Leopold Stokowski boldly experimented with the Philadelphia Orchestra, there has not been a radical change in 100 years. The WSO too has been experimenting this year in smaller venues with their setup and has discovered a new design pleasing to the eyes and ears.

Music educators around the world have had to reinvent the system for teaching band, orchestra and choir this year. The WSO honors those innovation in a program that includes Brahams' Academic Festival Overture, Sir Edward Elgar's Pomp and Circumstance, Michael Kamen's American Symphony from the soundtrack to Mr. Holland's Opus along with the centerpiece of the concert, Hindemith's Symphonic Metamorphosis. A limited number of free tickets are available for music educators and students in need on a first come basis. Please email: director@woodlandssymphony.org for details.


WSO Sponsors & In-Kind Contributors
Help us reinvent the orchestra in Season VII - Symphonic Metamorphosis! The Woodlands Symphony 2020-21 Campaign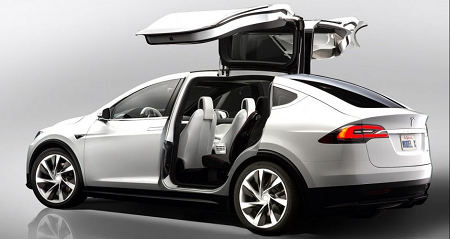 Help the WSO raise $40,000 to "reinvent the orchestra" in Season Seven and start off the year with your donations, underwriting and sponsorships.
Our goal is to present four concerts total in our seventh year we are calling SYMPHONIC METAMORPHOSIS as we have fulfilled six years and march into the next brave new future. Did you know the WSO has a training team of young musicians called The Woodlands Area Youth Symphony? Your donations last season helped the WSO give away 1000 FREE tickets to THE BIG CHRISTMAS CONCERT. From that came national news and a feature story on ABC Channel 13 Houston News. Members of the Woodlands Symphony donate their time for projects such as performing at Texas Children's Hospital The Woodlands, master classes for area students and for The American Red Cross InterAmerican Conference held at The Woodlands Country Club.
You can trust the WSO that your donation dollars will help make our community and perhaps the world a better place to live. Make your tax deductible contribution now and we will bring the music to LIFE this season!
Donate online: Click on the "Gift Giving" tab
By mail: PO Box 8004, The Woodlands TX 77387
Phone in 24/7 to (832) 257-3048
The Woodlands Symphony Orchestra is a 501(c)3 non-profit organization. Your donation is 100% tax deductible as allowed by law.
"Choose to Win" Texas All State Strategies
Request a full size poster for your school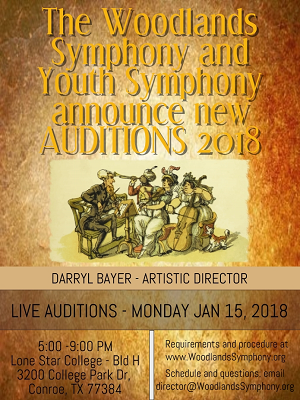 High School Orchestra and Band Students:
- The Woodlands Symphony Orchestra and Glade Arts Foundation are hosting the first ever "Choose to Win" Master Classes for area high school students.
Learn how to practice, prepare and WIN competitions, auditions, even your music tests!
Master Classes will be held in the beautiful gallery of Glade Arts Foundation, 2000 Woodlands Parkway. On Saturday, September 8th strings and woodwinds will be taught by Woodlands Symphony principals and guest clinicians. We invite brass players and all saxophones to join us on Saturday, September 15th again with our principal players and clinicians as the master teachers.
The tuition for your 3.5 hour course including a judged mock audition is only $55. (That's less than the price of a one hour private lesson) and if you sign up by September 1, there is a 10% discount. Visit and LIKE our Facebook for free practice tips, updates and meet the teachers. (...insert link here...) or navigate directly to the sign up page on The Glade Arts Foundation website. While you are there, grab a seat for the Woodlands Symphony first year of monthly Chamber Concerts by the WSO. (...insert link here...)
The Woodlands Symphony is dedicated to honoring musicians in the area that are professional musicians, educators and members of the community with a passion for creative classical music. The Woodlands Area Youth Symphony gives young musicians the opportunity to rehearse and perform concerts at Lone Star College AND sit "side-by-side" with members of The Woodlands Symphony. Look for not only for our chamber concerts, but our full symphony concerts including THE SUPER SIZED CHRISTMAS CONCERT and OPERA HEROES CONCERT celebrating area singers and some of the most dramatic orchestra overtures every composed.